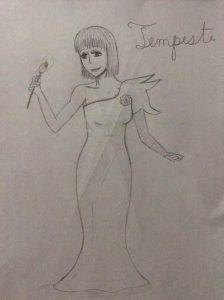 I feel honored and blessed to have received Singing Fire's FIRST FAN ART pieces from someone so talented. Not only is she an avid book lover like myself, but she's also become a wonderful friend.
S.C., I sincerely hope we can meet in person one day!
Do you have fan art for Singing Fire you'd like to share? I would LOVE to see your creations! Please send me your pieces, and I'll be happy to showcase them!